Pr. Olga vom Bergwald
* 26. April 2012
blue tortie tabby classic / white

GSD-4 normal
Olga is our cheeky sunshine.
The color is all mum,
otherwise she comes very much after her father Mikka,
is big and high legged, has a great profile
and a nice color distribution.

Her character is simply to melt away, cheeky and cuddly,
yet very self-confident and always the joke in the neck.
With Olga there is always something to laugh with!
January 2016:
Highest time to post new pictures of our big girl!
Olga is now almost 4 years old and simply beautiful.
There is snow again - but there is something nicer than a Norwegian Forest Cat
with snowflakes in the fur?
Pictures of our Snow Queen
In action:)
Encounter with Pippilotta
End of December 2014:
Olga and snow :-)
Olga has become a beautiful cat lady,
at the moment with 6,9 kg a bit around the middle, but that gets better in spring again: -)
The first kitten, which was born in our house, and now already 2 years and 8 months old.
Here dad Mikka pushes himself into the picture....

...the similarity between the two is simply amazing.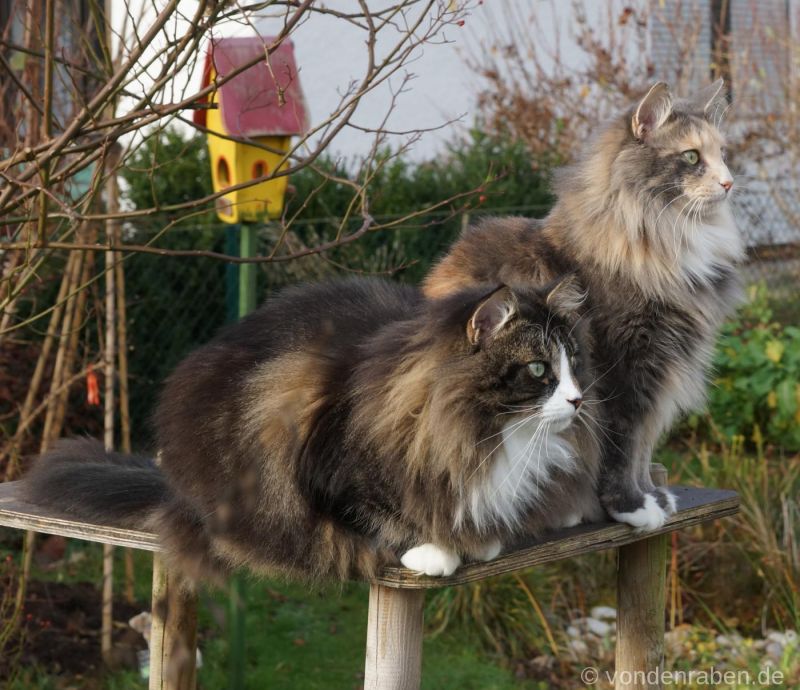 February 2014:
Olga is already bigger than Dad Mikka at the age of 2 years and
with 6,2 kg a really handsome girl...
...nosy...
...always cheeky on the road...
... and an angel when she's sleeping :-)
October 2013:
Olga with 1,5 years and 6kg -
hard to believe, the girl is already almost as big as Dad Mikka
May 2013:
Our Olga is now 1 year old - as time goes by
...just a great nose - our big "little one".
April 2013:
At the age of 11 months Olga is already a really big girl - in the meantime much larger than Mama Luna
and with 5,2 kg also noticeably heavier.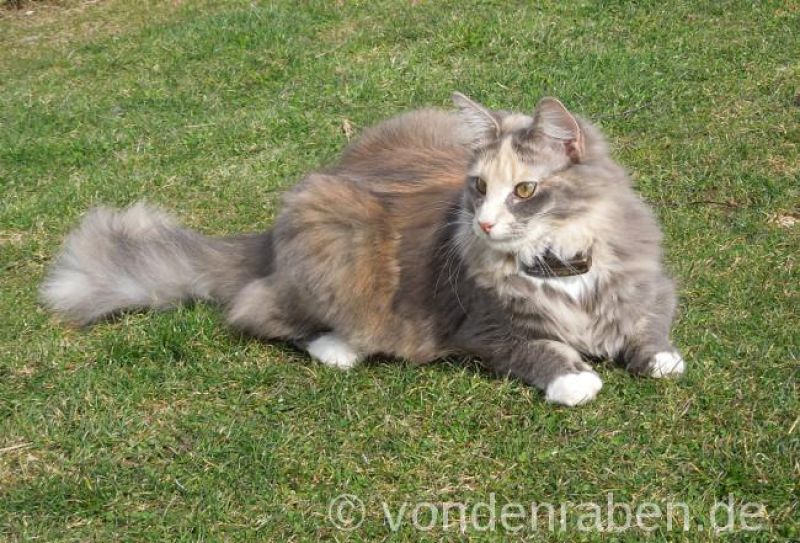 Olga in the twilight - blown away by the wind ;-)
February 2013:
Well, here's the lady who's cooking again...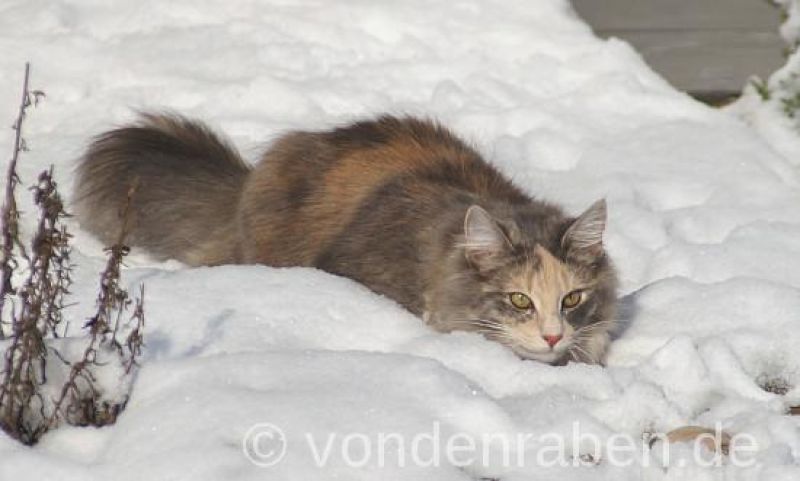 approach...
... and jump!
So great, when you can fight with your sister!
December 2012:
Olga aims high....
October 2012:
The first snow - Olga with 6 months
September 2012:
Soooo many exciting new things to discover - Olga conquers the garden
July 2012:
Olga with 12 weeks - a slender, long-legged kitten
And a few more pictures from the nursery -
more of this can be found at the"vom Bergwald"- home page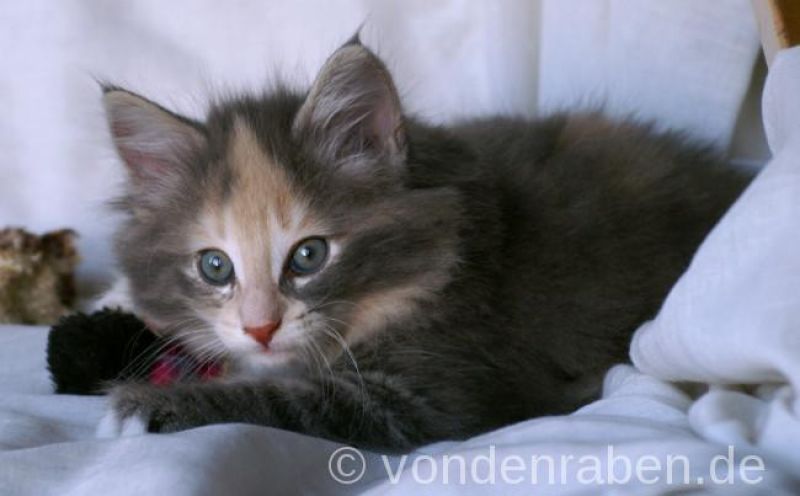 Hmmmmmm, raw food...
Olga very small