Opal vom Bergwald
* 26. April 2012
amber tortie tabby mackerel / white

GSD-4 normal



From the first day it was clear that this colorful girl would stay with us!

Opal has developed great, stands on really thick, round paws, just as I like it,
Shows super long lynx brushes, a great, thick coat and has a neat profile.
May 2017:
It's always fun!
Early January 2017:
Opal is nearly 5 years old ans still a great character ;)
She is also a real snow princess!
Dezember 2016:
As it's still not snowing in Munic, here some pictures on the green lawn...
Opal is still something special.

with horns ;)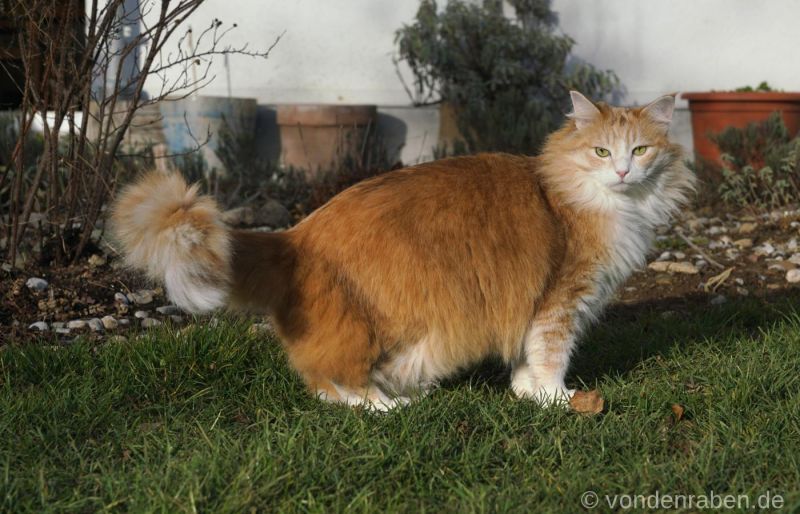 January 2016:
Opal loves snow and catching snowballs is the best.
She makes us happy every day!
Late August 2015:
Opal with 3.5 years - our secret queen!
Opal has a very special place in my heart -
my colorfull gem.
New years day 2015:
Opal loves snow, however she doesn't pose always... anyway, we got a few quick shots!
Nearly 2 1/2 years
Opal is very special - every visitor fell in love with her.
Her charisma and stubbornness.... ;-)
I'm the queen !
Photographing opal is a lot of fun -
she is an incredibly patient and good-humoured model, can be super motivated
and, simply, she's incredibly pretty, from the lynx brushes to the tip of her tail.
We find it particularly nice that she kept plenty of dark hair tips in the amber patches,
that makes her coat color really special.
Our sweetness is now 1 1/2 years old and simply wraps everyone around their paws.
Olga's tail tip smuggled itself into the front right side of the picture. ;-)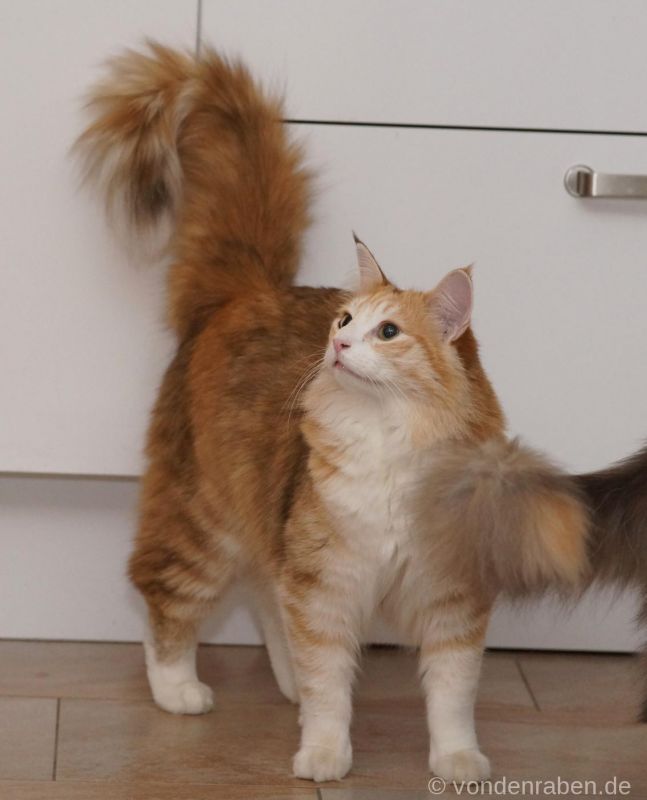 | | | |
| --- | --- | --- |
| What, there's a bird out there - what am I doing on the couch??? | | |
My sweet girl
Our Magic Mouse Opal with 15 months
...we are totally in love with our little girl...
Opal thinks she's a hay-horse -
obstacles are elegantly skipped on every occasion...
All the birds are already here -
but unfortunately not within reach: Opal is desperate.
Our pill with a very decorative mud pack fresh from the bog bed
Still winter -
but playing in the snow is also sooo much fun
But playing for two is even more fun - Attack!
... Bathing weather at the end of November - Opal with 7 months and 4,3 kg...
The first snow in October - our Opal is now 6 months old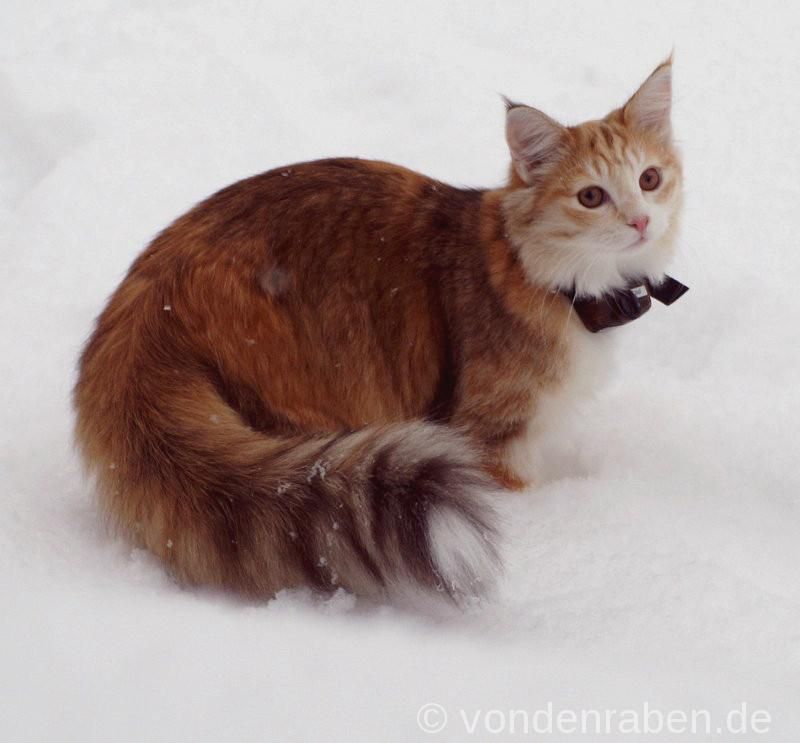 With 4 1/2 months
And a few more pictures from the nursery -
more of this can be found at the "vom Bergwald"- home page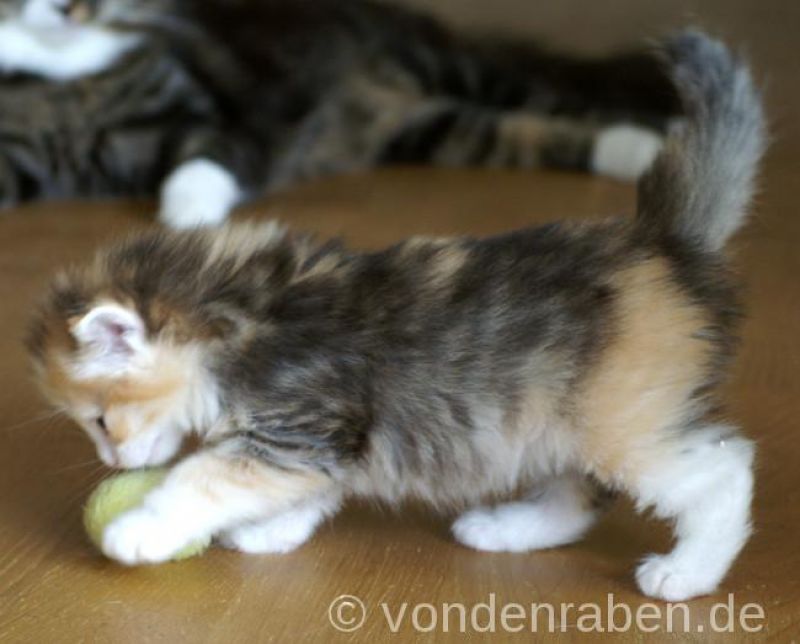 On the last two pictures the small Opal is only 2 days old and its colour still gives up big puzzles.
It's hard to imagine that this colorful, chequered girl should one day become a more or less "red" cat....